Experts in Horse Boarding in Lexington Kentucky
Experts in Horse Boarding in Lexington Kentucky
Shylah Farm, a division of Crimson King Farms, is a layover facility for horses located in the beautiful area of Lexington, Kentucky. Our center is near the Kentucky Horse Park, the University of Kentucky, and Midway College.
We are owned and operated by Wendy Brodhead. She manages our spacious paddocks up to 50 acres in size with a 200 x 100 lit outdoor sand arena and plenty of bluegrass for horses and people alike.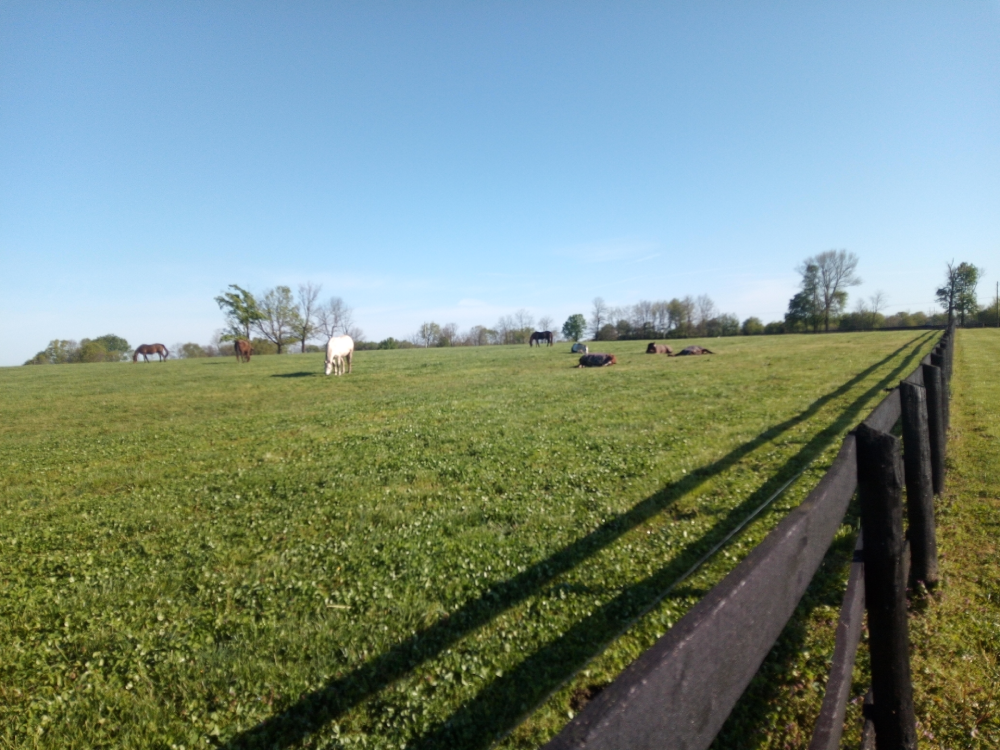 Experts in Horse Boarding and Rehabilitation
Developing Programs in Addressing Various Injuries
Restoring Your
Horse's Strength Through Therapies
Here at Shylah Farm, we offer lessons and rehabilitation services in our horse boarding facility. Our team of professional veterinarians is here to help them relieve pain and improve their athletic performance through proper care.
Below are some testimonies from our clients. If you have ever stayed at our center and would like to have your testimony on the website, please send us a message at [email protected].
"I have been at Shylah Farm for over four years now. I originally came across Shylah Farm and Wendy by accident trying to find a place to board my horse while I attended UK all the way from CT.
I came here on a whim having never even seen the farm, and before a website and have never looked back. My horse is the happiest he ever has been and Wendy has been so great to work with and very understanding with my school schedule.
When I brought him home to CT everybody commented on his health and just how well conditioned he was. I loved it here so much that I brought another horse from CT for a friend of mine.
Not only has Wendy been great, but my farrier Ryan Raso, here has my horse's feet looking the best they ever have (and at 1/3 the price from CT) and my vet here Martha Rodgers is so wonderful, even though I only see her twice a year.
I would recommend Shylah Farm and most importantly Wendy to anyone out there looking for a great place for their horse and someone who always puts the horse before anything else."
- Mikaela Coston, UK Grad Student
"I sent my horse to Wendy Brodhead and a friend of mine for the winter for two years now. I don't trust my horse with just anyone and felt that he was in great hands at Shylah Farm and each time when he came home, he was more lively and happy.
Must be all the grass in Kentucky! I would send him back to Wendy in a heart beat!"
- Thumper Berizzi
"Wendy Brodhead runs Shylah Farm with excellence and integrity. We board our horse there and live out of state. She provides care for our horse like he was her very own, and he has never looked better.
She keeps us informed and helps us manage his care. Wendy only wants what is best for the horses. She is an advocate for all horses even retirees. Wendy is a very genuine person and ensures that the horses have the very best care.
We appreciate her commitment to quality care and treatment for all equines!"
- The Tester's, Dayton, OH
"Wendy's number one priority is keeping your horse happy and healthy. She strives to provide each horse with the individual care and attention they deserve."
- Gina Tranquillo, VMD
Shylah Farm's Favorite Links
Hallway Feeds
Rood & Riddle Equine Hospital
Cathy Wieschhoff
If you want to learn more about our rehabilitation services, reach out to our staff members at Shylah Farm.